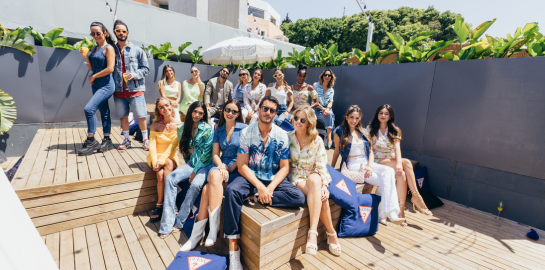 GUESS
GUESS GATHERS INFLUENCERS TO PRESENT THE NEW COLLECTION
Every year, GUESS chooses two moments to gather friends of the brand in events where they not only present the latest collections, but also promote experiences that remain in the memory of each of those participant.
For the presentation of the Pre Fall 23 collection, the brand brought together 20 well-known digital influencers for a special morning at Go a Lisboa. The event began with a welcome drink, when everyone had the opportunity to get to know the collection, which is in shop between May and August, followed by a natural juice workshop by Marta Caras Lindas, and ended with lunch at a table with GUESS decoration elements.
Denim and ECO are two elements that are part of GUESS' DNA and were the focus of this event and this collection, reminding those present of the brand's values.
Carolina Patrocínio, Pimpinha Jardim, Catarina Maia, Ruben Rua, Inês Gutierrez, Inês Aguiar and Constanza Ariza were just some of the influencers who attended this event.